Conquerors of Yohara Update
10.10.2023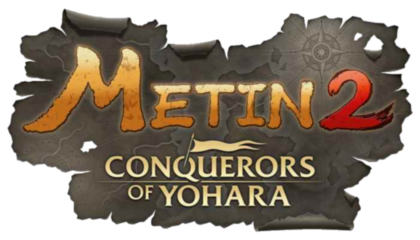 Yohara Update is biggest update Metin2 ever had, featuring, Champion Levels, Sung Mahi's Curse, Yohara Continent with around 10 new maps, new weapons, new armours, new accessories, new dungeons, new monsters, new bosses, new Metinstones, new ores, new bonuses, new mechanics, new skills, new Biologist quests and a lots of new items to go with it all.

The Yohara Update content was so far present only on a few Metin2 Private Servers (Metin2 P-Server), because it is a very complex update and hard to reproduce, such as Azyrah, Aeldra, Rodnia, Rohan2Global, Harbi2Global, Astra2, Origins2Global.
Introduction of Champion Levels
After level 120, you can become a Champion on the new continent, a new type of character level, which is displayed in blue to distinguish Champion Level players from normal ones.
The maximum Champion Level is 30 and collecting the experience points is only possible in Yohara Continent.





The status points are different with champion level, having new four stats, Sung Ma's Will (STR), Sung Ma's Will (VIT), Sung Ma's Will (RES), Sung Ma's Will (INT).
With each full EXP marble, you earn one champion status point to improve those new attributes.
Serpent Weapons and Armours



One of the most interesting aspects of the Yohara Update is the introduction of the new random bonuses mechanic for Serpent Weapons and Serpent Armours. This new mechanic offers you three random standard bonuses upon crafting a weapon or armour, and they cannot be enchanted, which makes the players craft them hundreds of times until they get a good set of bonuses worth for them.

The value of those bonuses will increase with the refinement level, which goes until 15 for those weapons and armours.

You can obtain the necessary materials for this items from Alastor Dungeon, Sung Mahi's tower and Serpent Temple, such as Serpent Sword (craft), Serpent Blade (craft), Northwind Stone.
New items




New accessories and talismans has been added, such as Fog Jadite Bracelet, Fog Jadite Earrings, Fog Jadite Necklace, Smoky Jadite Bracelet, Smoky Jadite Earrings, Smoky Jadite Necklace, Sun Jadite Bracelet, Sun Jadite Earrings, Sun Jadite Necklace, Dark Jadite Bracelet, Dark Jadite Earrings, Dark Jadite Necklace, STR Will Talisman, RES Will Talisman, VIT Will Talisman, INT Will Talisman, Mysterious Talisman, gloves and many more.
Gloves System


The Gloves System brings a new set of standard bonuses that are particularly advantageous in the Yohara Continent. The most efficient standard bonuess are Sung Ma's Will (STR), Sung Ma's Will (VIT), Sung Ma's Will (RES), Sung Ma's Will (INT). The value of those bonuses depends from glove to glove. Those bonuses will help you break the Sung Mahi's Will curse in Yohara Continent maps. Additionally, mighty Spirit Stones can be added to gloves, such as Demon Stone and Mighty Demon Stone.
New dungeons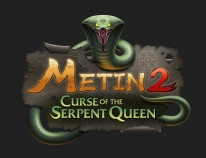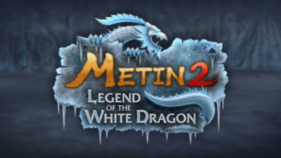 Expanding on the vast world of Metin2, Conquerors of Yohara's new continent comes with new deadly dungeons to conquer, Serpent Temple, Sung Mahi Tower, Gnoll Caves and Alastor Shelter. These dungeons provide exciting opportunities for exploration, combat, new mechanics and amazing rewards. As every map of the new continent, Sung Mahi's Curse pervades those places as well. The Alastor Shelter dungeon comes with 2 different types of difficulty, Alastor (easy) and Alastor (hard).
New bosses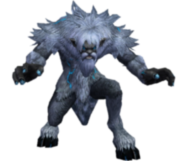 Each map of the new Yohara Continent, have at least one new boss, such as Kao, King Bao, Argos, Natanan, Quag Primus, Quag Veteran, Tained War Chief, Mighty Kappa, Frozen War Chief, Northwind War Chief and many others! Those bosses contains useful drops such as Yohara Treasure Chest, Demon Stone, Smoky Jadite, Glimmerstone, Experience Ring, Bravery Cape, Blessing Scroll, Book of Precision, Aura Fire Rune and much more.
New monsters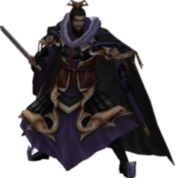 The Yohara Update brought a lot of new monsters. Frontline Mage, Hell Hound, Jin Bing, Soldier Gong, Soldier Ki, Soldier Mao, Hell Hound, Mistreated Ghost, Troll Archer, Troll Shaman, Troll Soldier, Troll Warrior, Quag Golem, Quag Kovix, Quag Sorcerer, Quag Warrior, Quag Worker, Tainted General, Tainted Monk, Tainted Skirmisher, Tainted Soldier, Tainted Warrior, Kappa Hunter, Kappa Soldier, Kappa Wizard, Kappa Worker, Mighty Serpent Warrior, Serpent Ascetic, Serpent Butcher, Serpent Kappa, Serpent Scorpion, Serpent Soldier, Serpent Worker, Frozen Fox, Frozen General, Frozen Hunter, Frozen Scout, Frozen Warrior, Frenzied Frost Deer, Frenzied Snow Leopard, Northwind Ghost, Northwind Golem, Northwind Yeti, are often required as targets for the Yohara quests or Mission Books. Some of monsters also have useful drops, such as Shimmering Red Pearl, Northwind Weapon Stone, Northwind Glove Stone, Elegant Powershard Chest and many others.
New metinstones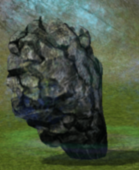 In the first maps, a new type of metinstones has been added, so called Outposts. When 10 of those are destroyed in one channel, all players in that channel no longer have Sung Mahi's curse until Outposts are respawned. Troll Outpost can be found in Dong Gwang Plain, 1st Quag Outpost in Seo Gwang Wastelands and 2nd Quag Outpost in Nam Gwang Chasm and they don't drop any loot. New normal metinstones has been added to the game as well, such as Metin of Perception, Metin of Appreciation, Metin of Mindfulness, Metin of the Jin, Metin of the Shiho, Metin of Gumar, Space Serpent Metin. Those are really important to farm as they drop useful loot needed for the evolution of your character, such as Ward Book Chest, Boost Book Chest, Soul Stone , Green Dragon Bean, Kelpie Key, Book of Precision.
Soul Relicts



With Soul Relics you can achieve great bonuses which aren't linked to your equipment but to your character directly. If you find a Sword Soul, Protection Soul, Jewellery Soul and Light Soul from quests on the new continent and combine them with a class-specific Soul Relic from Chaegirab, you can enjoy additional bonuses for up to 12 hours. After the time runs out, you must recharge the Soul Relic with matching souls to use it again.