Dark Dragon Metin2 Update
02.10.2023

Dark Dragon is one of the biggest updates Metin2 ever had, featuring, new weapons, new armours, new accessories, new maps - the so called beta maps, new monsters, new bosses - the so called beta bosses, new Metinstones, new ores, new bonuses, activation of already existing bonuses, new refinement system, Dragon Stone Alchemy and a lots of new items to go with it all. The Dark Dragon content is part of almost every Metin2 Private Server (Metin2 P-Server) nowadays.
First Metin2 Level expansion
With the Dark Dragon update, the maximum level in Metin2 was extended to Level 105.
Dark Dragon weapons


The newly introduced weapons, Five Element Blade, Phoenix Bow, Lying Dragon Fan, Dragon Ghost Bell, Dragon Tooth Blade, Rune Sword and Solar Blade were an expansion of the already existing Level 90 Weapons:


Triton Sword, Holy Sword, Soulless Knife, Giant Devil Bow, Demon Fan, Edge Blade and Dragon Ghost Bell.


Those Dark Dragon weapons got a new refinement system, with Energy Fragment as a new refinement item.
As special default bonuses those weapons have Strong against Half Humans and Strength against monsters.
Dark Dragon armours


The Dark Dragons update also brought new armours, Devil's Horn Armour, Bone Plated Armour, Golden Clothing and Dragon Rider Suit.


They are an expansion of the Aqua Dragon Armours, Blue Steel Armour, Blue Dragon Suit, Dragon Clothing and Aura Plate Armour.

Also this armour got the new refinement system with Energy Fragments.
As a special default bonus, a new bonus in the world of Metin2 got integrated, Max. HP in %.
This bonus increases your base Health Points (HP) in percentage.
Dark Dragon accessories



The implementation of four different accessories sets, Ruby Bracelet, Garnet Bracelet, Emerald Bracelet, Sapphire Bracelet, Ruby Necklace, Garnet Necklace, Emerald Necklace, Sapphire Necklace, Ruby Earrings, Garnet Earrings, Emerald Earrings, Sapphire Earrings was the most criticised point of the update and many players left Metin2 for a simple reason:

The creation of the new accessoires did not keep the bonuses of the old equipment. The Metin2 community criticised this point of the update as an extension of the already very high pay to win (p2w) factor of Metin2.
Beta maps
The update also contained four new maps, Cape Dragon Fire, Nephrite Bay, Thunder Mountains and Gautama Cliff. Those maps are well known under the name beta maps. The name beta maps comes from the fact that the Dark Dragon update in Metin2 had one of the first and largest public betas for an update since its release.
New monsters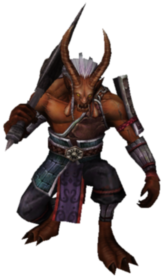 The update brought a bunch of new monsters for every of the four new maps. The monsters such as Gnoll Warrior, Gnoll Archer, Gnoll Defender, Gnoll Magician, Gnoll General, One-eyed Slugger, Cyclops Soldier, Cyclops Magician, Cyclops Executioner, General Outis, Manticore Warrior, Manticore Soldier, Manticore Magus, Manticore Executioner, General Cor, Lemures Warrior, Lemures Soldier, Lemures Magician, Lemures Executioner, Lemures General, Tritonic Moray, Shark Soldier, Tritonic Magician, Tritonic Hunter, Tritonic Slasher, Red Thief Amazon, Red Thief Assassin, Red Thief Magician, Red Thief Executioner, Black General, Brutal Red Thief Amazon, Brut. Red Thief Assassin, Brut. Red Thief Magician, Brut. Red Thief Executioner, White General, Crab Warrior, Scorpion Marksman, Shrimp Soldier, Diabolical Hermit, Armoured Crab, Gigantic Biter, Gigantic Slaughterer, Gigantic Magus, Twiant, Captain Hooks, Hangork, Archie Ogre, Brawl Ogre, Ogre Magus, General Ogg are often required as targets for the Dark Dragon quests or Mission Books.
Beta bosses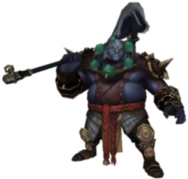 New bosses awaited the adventurers of Metin2. Gnoll Lord, Supreme Gnoll Guard, Arges, Polyphemos, Rakshasa, Martyaxwar, Lemures Prince, Lemures Bodyguard, General Kappa, Triton, Bone Face, Red Chief, Brutal Bone Face, Brutal Red Chief, Gargoyle, King Wubba, General Lobster, King Crab, Captain Shruk, The Great Ogre, Willowman, Eoten, Skouman, Mu-Shu, Yah-Ki, Moghu, Carnifex, General Albus, Skeletos, Aku-Boku, Arboretum, Sycomore are waiting for you with amazing loot such as Chest of Darkness and several new refinement items that are required for the new beta accessoires.
New metinstones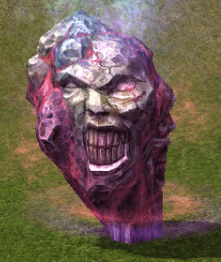 New metinstones such as Metin of Gloom, Metin of Ember, Metin of Vanity, Metin of Wrath, Metin of Calamity, Metin of Malice brought very well received and needed improvements, Experience Rings and Bravery Capes which you can sell to other players via trading window were well appreciated of the Metin2 community. This metinstones are often required as quest target for story quests or Mission Books.