Metin P-Server Features in 2023
14.10.2023
Depending on the type of the Metin2 P-Server, the community expects several P-Server features in 2023.


Multi Farm Block
The Multi Farm Block system, invented by Aeldra, is a system which no P-Server should miss, it does not matter which type of server, Oldschool, Middleschool, Newschool, Official like, every type of P-Server needs this feature nowadays. The system prevents the player to drop with more than 2 characters at the same time. Usually the system has a limitation of 2 characters at the same time at most of the P-Servers.
Target Metin Queue

The Metin Queue system, invented by Rubinum, is a system which no Middleschool and Newschool Metin2 P-Server should miss. The system allows the player to select up to 5-6 targets into a queue of metinstones the character should farm after each other. At most of the P-Servers the default value is 3 without Itemshop item and up to 5-6 with an item from the Itemshop.


Offline Shop System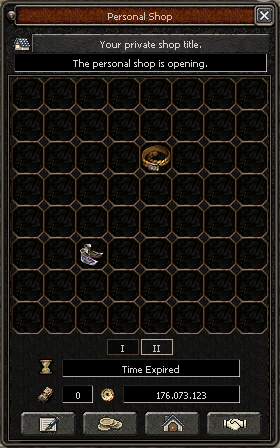 The Offline Shop system, invented by World of Metin2 (WoM2) and Metin2SG, is a system which allows the player to sell items at a personal private shop without being online. After several years at Metin2 P-Servers, the official servers also implemented an Offline Shop.


Shop Search System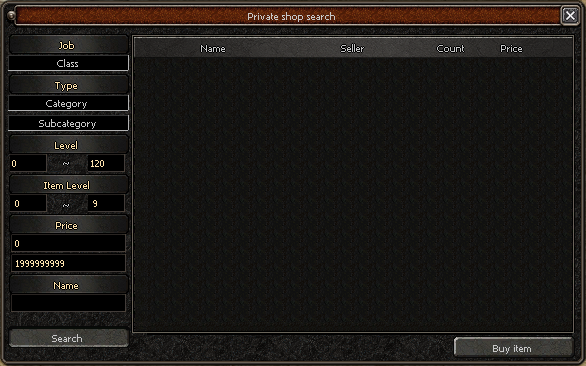 An improved Shop Search is a must have for almost every Middleschool and Newschool Metin2 P-Server. For Oldschool servers a simple one with less filters is required for nowadays Metin2 Pserver standards.


Quality of Life (QoL) features
A lot of Quality of Life (QoL) features are required as well for almost every Metin2 P-Server, such as auto pickup, pickup filter, run through monsters, monster drop information, open multiple chests at the same time, split all items, channel changer, metin scale, field of view, minimum 4 inventory pages, special storage/inventory, increased buff skill time, buffi, abbreviation with "k" for thousands, vote for coins, vote for bonus, vote for buff, refinement window stays open and much more.


Auto Hunt System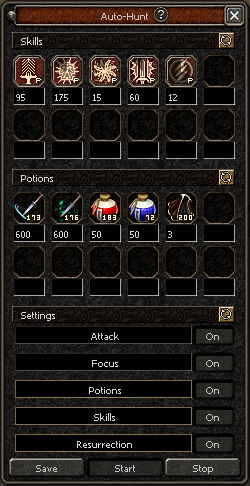 Auto Hunt is a feature from official server which is only useful for AFK leveling. It automatically kill monsters, activate buff skills e.g Aura of the Sword, Enchanted Blade, Enchanted Armor, Berserk, experience push items such as Experience Ring, Yabby fish, and potions like dews or Red Potion. As of 2023, Auto Hunt system a must have feature on Middleschool and Newschool Metin2 P-Server because players don't like to spend that much time leveling, or simply they don't have that much time for playing.


Switch Bot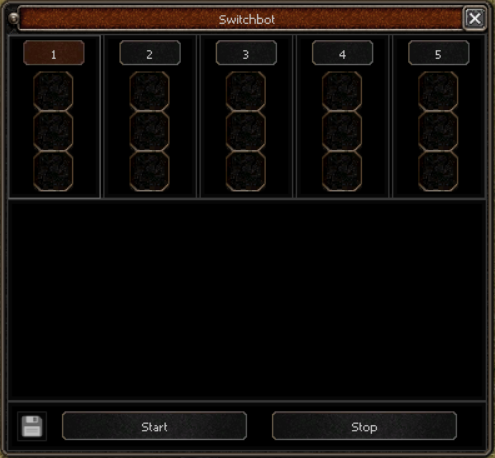 Switchbot is one of the most important features that every Metin2 P-Server should have, because no one has the time or the patience to manually enchant items. Most Middleschool and Newschool Metin2 P-Servers should have this feature, to offer players a good playing experience. Back in the past most of the servers used the Switchbot by Mijago while nowadays almost every server is using the Sanii switchbot. Some Old-School Metin2 P-Server are using a manual type of Switchbot system, due to the fact that Enchant Item is harder to obtain on those servers. There is also an instant method of Switchbot system, which can use a stack of Enchant Item with only a click. This system present only on some servers, like Azyrah and Nemerum.


Dungeon Timer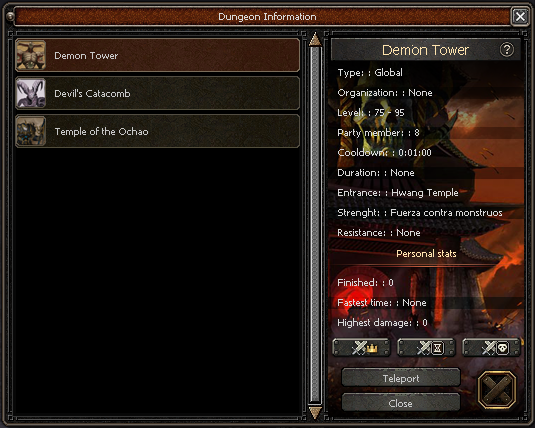 Dungeon Timer is a very useful system which directly teleports you at dungeon entrances. Dungeon Timer should be present on every Middleschool and Newschool Metin2 P-Server because dungeons play a huge role in Metin2 P-Server gameplay, therefore players must have the comfort to go from dungeon to another instantly, not having to walk. Some Oldschool servers have it as well, but it's not a must have there. The most common metin2 dungeons are Spider Baroness, Demon Tower, Devils Catacombs, Beran-Setaou, Nemere, Razador, Jotun Thrym, Hydra, Meley, Zodiac Temple, Serpent Temple, Alastor and Sung Mahi's Tower. Some Oldschool servers also have a Monkey Dungeon and Orc Maze. Dungeon Timer should also have a ranking system, where players can compete for the Most completed dungeons, Most damage in dungeons and Fastest time to complete a dungeon.